Physical Therapy Centers
Non-impact work with programs for different processes:
Rehabilitation

Recovery

Readaptation

Prevention
An area for experts in the locomotor system that offers alternatives from injury to sport, or everyday life. 
Rehabilitation Feet, Ankles, Knees, Hip...
Adjustable in extension, force and intensity
Values; movement (muscles) and position (joints)
In Dynamic equilibrium
Demand Coordination of the Locomotor System
Any sport involving lateral displacement
Special Lateral Musculature of the lower limbs
Work valgus legs, feet (sensors).
In dynamic equilibrium, position correction
Any sport involving lateral displacement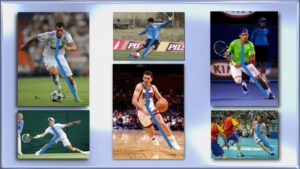 No impact
Any age range
Non-skiers
Different physical conditions
Users with pathologies, injuries, prostheses, overweight, etc.
People who do not practice sports
Skiers of all levels
Non-skiing professional athletes
Users with uncoordinated motor skills
From Rehabilitation to Prevention
(Tested under different conditions and physical situations for 3 years with "customer experience")
Different resistances, extensions or intensities to adapt to any injured or non-injured user, skier or non-skier.  
Non-skiers
Adaptive training  
Any sport
Skiers
Positioning technique and physical conditioning
Positioning technique and physical conditioning  
Advance in prevention. We study your business model. Receive advice on all the options you can develop with PRO SKI.
All muscle groups 
The importance of prevention. An added value.
Request Info at info@proskiacademy.com